,
John Lockley



Agenda 21 NOW! Expert 2016

Co-ordinator International Development
Maths, Science & Technology Education Department
School of Education
University of Waikato
Hamilton, New Zealand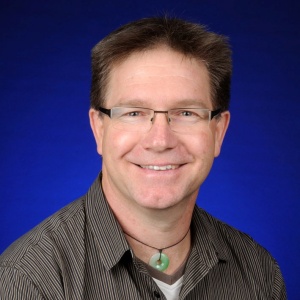 John Lockley is a lecturer in Technology Education (Intervention by Design) and Education for Sustainability. He teaches on the University of Waikato Hamilton and Tauranga campuses as well as online in the B.Teach., B.Ed., Grad. Dip.T. (primary and secondary) and Masters programmes. John is an ex-secondary school teacher who moved into in-service teacher education in 1996 and then pre-service teacher education in 1998 and education research in 2006.
Johnís research portfolio centres on collaborative action research with teachers in classrooms and community involvement. Research in technology education, including a recent government funded TLRI (Teaching and Learning Research Initiative) project, investigates pedagogical content knowledge development in initial teachers. Research in sustainability education investigates curriculum and pedagogy development in secondary schools as well as concepts of sustainability in community settings. Johnís research involves him in a number of school and community education projects including; the Hamilton Boysí High School Gully Restoration Project, the UNESCO Baltic Sea Project, Agenda 21NOW! (International online student conference), and climate change education through environmental monitoring. Johnís sustainability education research is international where he works with teachers and communities in a number of countries including; America, Australia, Canada, Denmark, Germany, India, Nepal, Russia, Sweden and Thailand.
More info about John on his university website: https://education.waikato.ac.nz/about/faculty-staff/?user=johnl


(c) Agenda 21 NOW! 1999-2016.We are not responsible for the content of linked pages.

E-mail to webmaster: webmaster@agenda21now.org